In celebration of it being hump day, we have three giveaways today! First we have 2 giveaways from Mor at A Teacher's Treasure!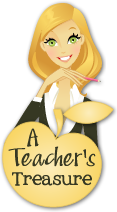 How generous is she? All of these items can be found in her TPT store!
First she is giving away her Reader's Mystery Package!
The winner of this item is Mechele from Barrow's Hodgepodge.
The 2nd giveaway is her Story Pack. WOW! You will love this 30 page pack!
The winner of this pack is Katherine from Third Grade Teacher Files.
The last and final giveaway for today is from Natalie at Teachery Tidbits!
She is giving away her Spring Buddies Math Activities unit.
Yeah for Leisa!
Congrats ladies. Be looking for an email from us with your unit. If you have won and have not received your unit, please let me know! You have 3 more days to complete your craft and get it in the mail. Thanks to those who have already shipped and sent us your tracking number! Remember…you have to get one when you ship! Thanks ladies!