Hello! I'm Jennifer from
Herding Kats in Kindergarten
. I currently teach 1st grade this year, but my heart is in Kindergarten! Most of the products in my
TPT store
are geared towards K-1st and I always try them out with my own little guinea pigs first - my 4 children ages 13, 11, 8, and 6 and then my fabulous firsties. My class runs the gamut of super high and super low, so I am always working on products that are differentiated so that I can meet the needs of all my kiddos. Please stop by my blog and say hello! or leave me a note on my
Herding Kats' Facebook page
:)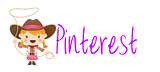 Every time I tried to sit down and think of my favorite things for the Holly Bloggy Gift Exchange, that song from "The Sound of Music" would go through my head:
"Girls in white dress, with blue satin sashes, snowflakes that stay on my nose and eyelashes, silver white winters that melt into spring, these are a few of my favorite things!"
Of course, that was not at all helpful in coming up with this post, or my giveaway idea! Honestly, it was really hard to think of something that was truly one of my favorite things and that others would love to win in a giveaway. I love to read, but my favorite paranormal romances wouldn't be everyone's cup of tea. My favorite cds are a mix of Glee and country favorites, which also wouldn't have a wide following. I usually don't get treats like Starbucks since I'm trying not to break out my fat jeans this winter. Hmm, this giveaway is hard!
Then my daughter came to me and asked for a "Girls Day Out". We do this every few months - I leave the boys home with daddy and my daughter and I spend the whole day together - shopping, eating and having a great time. We try to find different places to eat in our little town - like The Tea Room which serves on fine china and has 100's of different teas, sandwiches and pastries or The Silver Spoon which serves rustic, country fare with huge dessert portions. Then we hit the mall, Hobby Lobby and Hastings. Right before we go home we stop off at Atlanta Bread Company and get some freshly baked cookies - my favorite is the chocolate toffee cookies - yummy!
Part of our experience is always stopping at
Bath & Body
in the mall. We slather on hand lotion and sample all the new fragrances. We stock up on mini hand sanitizers and sniff all the candles. I hem and haw over which scent to get for my little ladybug scent portable that's clipped to the sun visor in my van. Basically, its a half hour of sensual bliss!
And, I bet a lot of you are like me - hesitant to buy something indulgent for yourself since it seems like there's always a child in need of new shoes or a special outfit for a choir performance, or maybe your class is out of dry erase markers and construction paper, so you put off the scented body lotion and bath gels in favor of something more practical. It's kind of sad that we always put ourselves last on the list, when if we take care of ourselves a little more, we would find we had more to give. So, in the spirit of "Take care of yourself so you can take care of others." I am giving away a $25 gift card for
Bath & Body
!
Best of luck in all the giveaways and I hope you all have a wonderful holiday season, that your class is more nice than naughty and that you get a free snow day (or two!) this winter! A great big thank you to Caitlin and Sarah for allowing me to participate in the Holly Bloggy exchange and giveaway!

So we all know that Bath and Body works is a great gift but this is a gift certificate for you! To pamper yourself! Woo Hoo!
Remember: You MUST be a Holly Bloggy Christmas participant to enter. (I keep getting entries from those not participating.) Here is what you need to do to win:
Follow Herding Kats in Kindergarten's blog - Leave a comment
"Like" Herding Kats in Kindergarten's on Facebook - Leave a comment
Follow Herding Kats in Kindergarten's TPT store - Leave a comment
The giveaway ends tonight at midnight! The winner will be announced on Saturday! Good Luck!