Before I share this giveaway.......please remember - You have to be a Holly Bloggy Christmas participant to enter this giveaway. The first winner chosen in the last 2 giveaways has been a non-participant and we had to choose another winner! Okay..now to the fun stuff. Here is today's giveaway: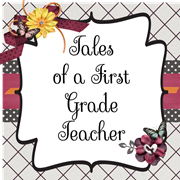 Thank you Caitlin and Sarah for having me here today.
I'm here to share a few of my favorite things and to giveaway 1 of those things I just could not live without. Can you guess? That's right--it's Coffee!!!!! Please don't laugh. Starting back in college when cramming for exams all the way to the after I had my first child in 2004, coffee became my goto drink. Once, I had my 2nd child, coffee and I could not be separated. We now have a friendship that has lasted quite some time. If not for coffee, my teaching life would not be the same.
So with that being said,
I'm giving away a $15.00 Giftcard to Starbucks!
Here are a few of my favorite things.......
If you were to walk into my classroom 2 things would stand out.
First- OWLS and Second Charlie Brown and Snoopy.
If you can believe it I made these about 13 years ago, using the Overhead Projector,

transparencies

and clear

contact paper.
I just ordered this for my classroom. I could no

t resist.
From Really Good Stuff
If You were to walk into my house right now you would see Christmas decorating is well on it's way.
I love these reindeer!
I found them at LOWES!
My favorite movie of course is BREAKING DAWN--DUH! I read all the books about 4 times.
Have you heard the song yet? It's Perfect!
I will be sharing more of my favorite things at the HOLLY BLOGGY Link

y Party

.
You can follow me at the below links for teaching ideas, Freebies and more.
Thanks so much for reading,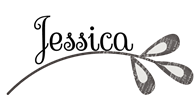 I know some of you are DIE HARD coffee fans so get to entering. Here is what you have to do:
Giveaway ends tonight at midnight! Good luck!