So...it is February 1st! Can you believe it? I don't know about ya'll, but I'm still waiting on my snow day and I don't think I'm gonna get it! For our first giveaway we will have 3 winners! You heard me...3!!! Because there are no entries needed to win (just being a participant of the Valentine Exchange is your entry), I will showcase the item and the winner both in the post! No waiting in suspense! We have a list of all participants in a spreadsheet. I will use random.org to select a number. The participant with the matching number is the winner. Here we go...... Today we have the following giveaways:
Kim of Growing Up Teaching is giving away a $25 giftcard to Target. How awesome is that? That means you can go get 25 items for your classroom from the Dollar section without feeling guilty. Thanks Kim!
The winner of that $25 giftcard is Ms. Stapler from Stapler's Strategies. I have sent your mailing address to Kim and she is sending your Target giftcard in the mail!
We also have Denise from Sunny Days in 2nd grade who is giving away $20 in products from her TPT store!! WOW! You can choose what you want! Make sure to check out her cute blog by clicking on the button below and check out her TPT store by clicking
here
.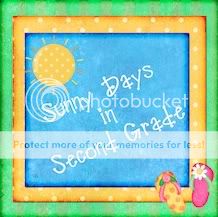 The winner of this giveaway is Rebecca Sutton from Teaching First. I am sending Denise your email. She will be in contact with you to see which items you want from her store!
The last giveaway for today is from Caitlin at Kindergarten Smiles. This lucky winner will win her new Valentines unit! Let me tell you...it is AWESOME and ADORABLE! Make sure you check out Caitlin's adorable blog by clicking her button below and if you didn't win, click
here
to go to her TPT store and grab your copy of her Valentine unit!

The lucky winner of the Valentine unit is Amy Marshall from The Resource Room. Be checking your email from me with your unit!

Make sure to come back tomorrow for Giveaway #2!