Can you believe it is already the 13th? Caitlin and I are so excited because we MAY get a little snow tonight. Of course, we will probably have a snow day on Valentine's Day and screw everything up, but so be it! We will take it!
Today we have 2 giveaways! Ginger at GingerSnaps is giving away her money clipart set and digital stamp set! Isn't that awesome??? These are a hot commodity in her
clipart store
on Teachers Notebook!
You can a visit her blog by clicking on the button below and then checking out her clipart store on Teachers Notebook.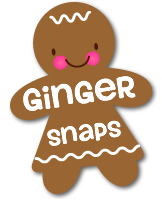 The winner of these 2 sets is Abby from 3rd Grade Bookworm! Congrats! Check your email tonight!
Next we have Jessica from Rambling About Reading.
She is giving away her "Some Bunny Loves You" unit to teach plurals when changing the y to an i and adding an es. You can grab your copy
here
in her TPT store.
Congrats to Rachel Douglas. Be looking for your unit via email! Tomorrow is the last day of giveaways and we have 4! You won't want to miss them!!!!!